The pandemic & the opportunity for the design industry
A hopeful analysis of the Design industry during crisis.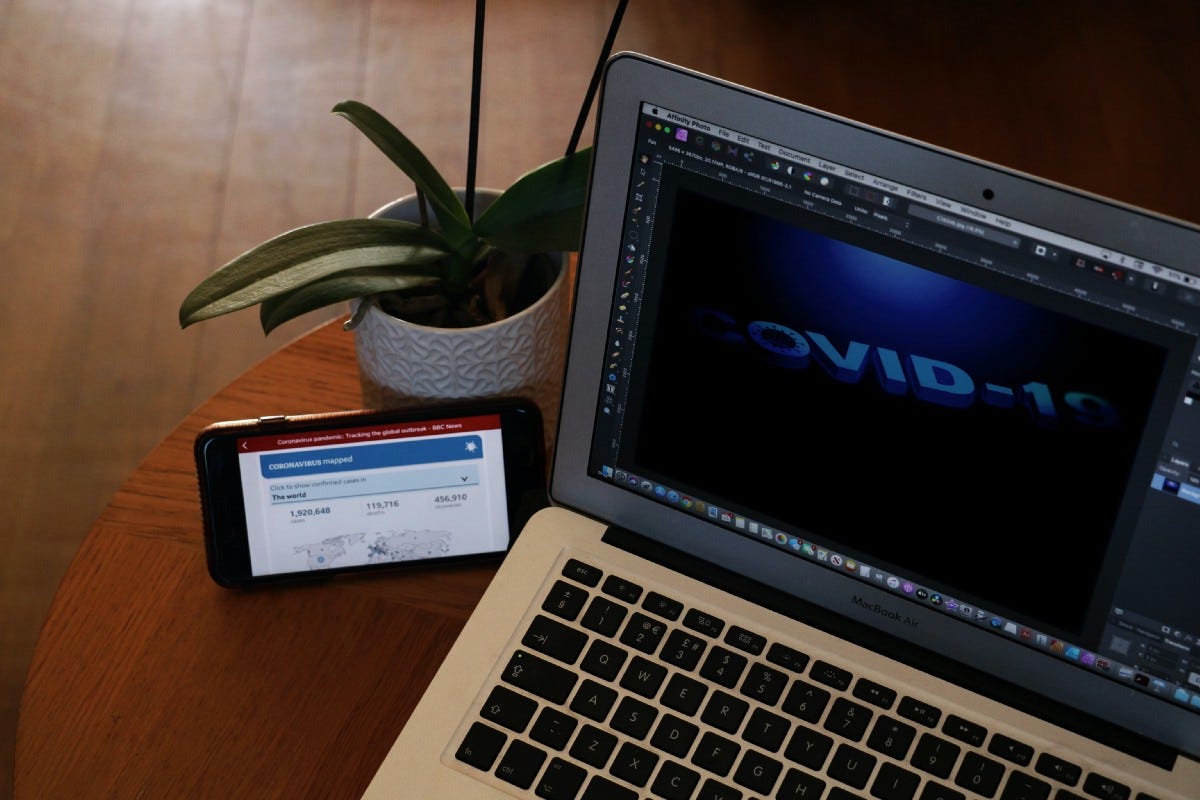 It's been more than 3 months since the WHO declares COVID-19 as a global pandemic. In April 2020, the UN labour agency said cutbacks equivalent to nearly 200 million full-time workers are expected in just three-month time. According to the agency, retail and wholesale sectors have seen impacted most with 482 million workers affected. Meanwhile, other industries such as manufacturing, business services and administration, food and accommodation are seeing 463 million, 157 million, and 144 million jobs affected, respectively.
There's no such numbers found for the design industry, or any other creative industries, which sector contributes more than AU$90 billion to Australia's economy annually. According to the Bureau of Communications and Arts Research, Design alone contributed AU$42.8 billion in 2018.
---
Design, like other creative services, started as a sub-department of Marketing. As we go further into the pandemic (along with the Black Lives Matter movement), most likely to be followed by a recession, ad spending cuts leading to creative jobs lost in marketing. From a purely capitalistic perspective, job reduction decisions, um, kinda make sense. The logic goes: if no one is buying, then what's the point of selling, which money can be used elsewhere. And since they can't sell products, maybe they don't need Marketers, Designers, and the Recruiters hiring those roles. Looking further to the near future, ad spending cuts means advertising holding companies are also preparing for a drop in demand.
In other spaces where Designers are occupying such as tech and startups, Design or new products may not look like a good investment right now; hence, UX-ers are also being laid off. Most companies are currently running on preservation mode, including VC funds. And when those funds tighten their spending budgets, there is less hiring in the startup space.
Of course, Marketers and Designers are much more than just pixels and words. Designers make not only usable but easy-, sometimes even delightful- to-use products. Marketers are those who let the products known to the public. Without creative workers, there's no marketing. But as we've enjoyed the glory of having a seat at the table for the last few years. In reality, it's not just the junior Designers who are getting made redundant, many executive roles are also being cut despite years of advocating for the roles of creative services in other sectors.
But first, let's take a step back to see how we got here as an industry.
---
The Evolution of Digital Design
Whatever we call ourselves — Product Designers, UI Designers, Visual Designers, even UX Designers, unicorns, we are Visual Communicators at heart. Visual Communication first started with cave and rock paintings approximately 40,000 years ago, in the Upper Paleolithic period. Visual Communication continued to appear throughout history in many forms, including the Sumerian written language dated back 3300–3000 BCE (similar to the usage of iconography in modern days), Medieval Calligraphy in the Middle Ages (typography), Storefront Signage in the 1389 (signage design), until the first official logo made in the late 1400s.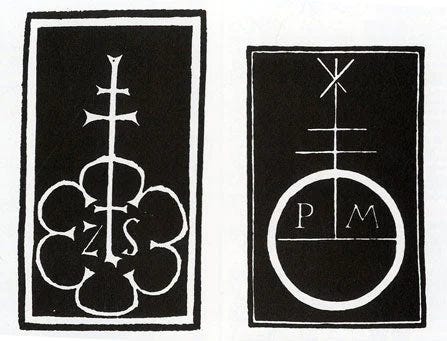 First official logo —Source: 99designs
---
The term "graphic design" wasn't coined up until 1922, when book designer William Addison Dwiggins first used the phrase to describe his role. Evidently, explaining what we do to non-Designers has been a struggle since the very beginning. In 1990, Adobe Photoshop got released for the first time, having significantly changed the design industry as a whole. Since the 15th century, Design and Marketing have been going hand-in-hand; when the printing houses printed logos to show off how good their printing was, and then the dot com boom took place in the 20th century.
My first design job was an internship at a global advertising firm — creating illustrative monsters for an instant noodle brand in South East Asia. I even got paid for those 3 months of working. As creative workers, we worked, (and many are still working) as Illustrators, Storyboarders, Copywriters, Decorators, Sound Engineers, Video Editors and so on. After the dot com boom, there's a new virtual realm for everyone to capitalise on. A fork happened within the Design industry itself. A lot of us became tech workers.
When a significant portion of the creative workforce left advertising, agencies had to get, well, creative. The business started to change. Ads move online. New skills and processes were developed. Agencies joined the technology's fun-zone (and the handsome profits that came with it). Some even started to create their own products. Designers began to advocate for Design "in-house"; we'd seen Design as something more than just pretty graphics and well-lit photographs, even beyond marketing. We educated non-Designers about the roles Design can play, that we can mean big business, too. But after a while we could feel it, the weird feeling something is not right. But we'd got a seat at the big table, why aren't we happy?
---
The Productionisation of Design
In the past decade, design processes have been dramatically productionised. Design services and what they produced became commodities. In other words, Design is a service and design deliverables are commodities. Illustrators and Art Directors moved into Product Design. Creative Director became Heads of Design. The industry industrialised, everyone tries to figure out how to quantify creativity.
As a result, we started to see standards and best practices; most notably, accessibility and the Ethical Design movement. But we also seem to have lost the fun of designing. Websites look the same. Everyone "moves fast and breaks things". Not everyone understands what responsibilities a designer has, what type of decisions they would make.
Meanwhile, working Designers are too busy to design. Design process and theories are not just about productivity, collaboration, and professional growth. Sometimes, it's about proving Design's worth beyond aesthetics and complex flows. Let's be honest, some deliverables we create are there to educate non-Designers about Design, not to contribute to the work itself. If we're not careful, Design will continue to move further towards pointlessness trying to prove its usefulness. But some of us want more. We got into Design because it's a creative job, not because we want to pump out one wireframe after another.
𝐓𝐨𝐛𝐢𝐚𝐬 𝐯𝐚𝐧 𝐒𝐜𝐡𝐧𝐞𝐢𝐝𝐞𝐫✔@vanschneider

I was there and it sucked. I wouldn't go back to 2001. That being said... the design scene in 2001 had an infectious raw energy. Design today feels like a sewing circle. Design in 2001 felt like a group of hackers, crazy artists and entrepreneurs bent on revolution.
---
The Current State of Affairs
When COVID-19 hit the world, we all acutely felt its consequences. And we'll continue to feel its effects for generations to come. Qantas, the largest Australian airline, stood down 20,000 workers, not only their crews but also their UX team (as seen on LinkedIn). Since the pandemic hit, Uber has laid off about 25% of its workforce. Lyft also laid off 17% of its workforce, nearly 1,000 employees. At least 50 employees of the South By Southwest festival were let go after this year's event was cancelled, according to the Washington Post. The list goes on.
When I was an intern creating those instant noodle packages, Cannes Lions was the dream. I've moved far away from advertising since then. A quick look at social media nowadays though, I see more and more disgruntled creatives, who are sick of doing spec/scam work, awards for just awards' sakes. Not all awards are like this, of course. Awards such as D&AD, awwwards and cssawards have always been inspirations for the industry. Meanwhile, companies like Omnicom Group, operating big advertising groups such as BBDO, DDB and TBWA, started to move their business into other growing areas due to the effects of the pandemic on advertising. Advertising is not the same as it was.
---
Still, there are more Designers than ever. Companies like Airbnb were proud to be "design-led". Everyone else is striving to be the same. Designers started to wear many hats to save costs, trading either the quality of the Designs and/or our mental health. We held on to our jobs, led by our curiosity. Occasionally, we simply try to get through the day, yearning for something more.
For the record, I'm not saying stretching ourselves is a bad thing. On the contrary, forcing ourselves to acquire new knowledge and expand our skillsets is where we should always aspire to be. In reality, though, there's a lack of understanding of Design within the public, not everyone understands a Designer's responsibilities. Anecdotally, advertising agencies, despite their flaws, understand how to treat creative workers as creative people. We may not have that luxury working in other sectors. While good Design can be easily achieved, great Design demands a lot more time and money. When everyone wants great designs at low costs and fast turn-around, the Designer's well-being eventually takes a toll.
Design is broad and challenging. Surprisingly, something as crucial as Design has never been welcomed into the public until recent years. And came with this new fame and the Data-led Design movement is the commoditisation of creativity. As a result, as designers and makers, we crave for more, we start to make our own products, we become Engineers, Thinkers, Entrepreneurs, Strategists. The Design industry has evolved into something a lot bigger, beyond the design craft itself.
---
Look Into the Near Future
Despite common belief, maintaining, or even increasing, ad budgets in current businesses can have a positive effect on sales and market share during and after the recession. Economy downturns have a knack for weeding out ill-equipped and unethical companies. Big players will be around for much longer due to the capitals they have obtained (ethically or not). A lot of others will fail. In a span of 5–10 years, we'll see a new breed of businesses similar to what we saw after the 2008 financial crisis.
"When times are good, you should advertise. When times are bad, you must advertise." — Unknown
Much like Advertising, Design is an investment. The Design practice doesn't stop at graphics on the screen or contained in the digital world. Simply put, to design is "to intend". If you're writing an essay, you're designing an essay. If you're building a team, you're designing a team. To design is simply to have intention in creating something. Everyone designs (but not everyone is a professional Designer). Learning about Design Principles can help your business and even improve your everyday life. Moreover, freshly-started companies can take advantage of Design talents, who are suddenly on the market, to build a business with a solid foundation.
"God is a designer. "— Chris Do
For those who have recently lost your jobs, it is a difficult time, but it is also the perfect time for you to revisit your current skillsets and decide the next best step. As Designers, we're privileged, we can work from anywhere, and there are plenty of opportunities if we know where to look. In the past 3 months, we've also seen a lot of "slowing down" messages across the board. I suggest we try slowing down even after the pandemic. Facebook's famous motto "Move Fast and Break Things"doesn't work anymore. The market has been flooded with mediocre products with fast growth and unlimited profits' as their North Star; instead of providing real values directly to consumers.
---
A Better Design Industry
Before this pandemic, there was a crisis within the advertising industry. While creatives in advertising are busy writing case studies while their bosses dine and wine the clients. Due to the economic fallout of the pandemic, many creatives have started their freelance businesses out of necessity. Only those who know how to adapt will weather the storm. Coming on top is those who are emotionally mature, strong in principals and are open enough to try new things, and in turn, transforming their respective field.
"The leaner, faster, more adaptable you are, the better chances you'll have to navigate this crisis." — Anselmo Ramos
Niching and hyper specialisation trend will not take the main stage. Instead, consumers will go to cheaper options. Constraints on the dollars also mean better prioritisations within the organisations are required. Diversifying also means businesses need to be open to new opportunities, which may have not apparent before.
This downturn of jobs in the market will continue to push for competition, which will force every Designer to pick up their game. Our roles in this turbulence time are to continue educating everyone about the nature of Design and the Creative craft.
---
Conclusions
Design as a field has gone to through many changes, and it'll continue to change. After all, changes in a controlled environment are the cornerstone of good Design practice. Before the dot com boom, we were Signage Designers. Then we're Brand Designers, Web Designers, Product Designers. Whatever job titles we may have, we're the picture people, the word people, the creatives ones. It doesn't matter what t-shirts and hoodies we wear, we're the problem-solvers, communicators, storytellers.
This is our time to think about how we can make Design better — not design deliverables but the design craft itself; by learning from both the good and the bad, and by continue educating ourselves and everyone around us.
"The future belongs to the bold and the clever." — Jeffrey Benoit